Alison Seung Ah Lee was born in Seoul, South Korea. Her interest and inherent talent in various artistic mediums was recognized by her mother at an early age, and she was enrolled in an art academy at an early age. However, classic and strict art training did not appeal to the budding artist, who far preferred to follow her own instincts and explore more experimental work, so those classes were eventually abandoned. When she relocated to the Los Angeles area with her family as a teenager, a high school art teacher noticed her potential, and encouraged her to pursue a career in art. Practicality took precedence over passion however, as her parents were concerned about art as a serious profession, leading Alison instead to enroll in design school.
Upon graduation, she worked as a women's clothing designer, until her first son was born in 2014. Following the birth of her second child in 2017, she resumed work, launching her own handbag line in 2018. In 2019, Alison felt herself drifting away from art and into feelings of isolation. She went through personal challenges.

She struggled with depression, and longed to return to painting. Alison found that releasing her emotions and feelings onto canvas helped heal her mind and soul. Finally the artist she always longed to be, she has transformed her life experiences into unique artwork that reflect her personal interpretation of reality and spiritual philosophy. Through experimentation, Alison has developed a unique signature style and process, creating abstract mixed-media paintings that exceed average textures, shapes, and colors.
Eschewing an accurate depiction of visual reality, Alison uses textural formations and amorphous patterns to achieve her desired abstract effects, using texture as the main expressive resource. Part painting, part sculpture - she builds up many layers of acrylic paint mixed with her own organically-brewed mediums of various compounds, including unconventional materials and even 3-dimensional found objects to give her work extra dimension.
Inspired by the distinct imagery in nature, space, and historical cultural references, Alison is continually working to evolve her signature style, materials, and techniques, hoping to channel her emotions to the viewer and create the desired connection. As she explains, "I would like my works to inspire or affect the mood of my audience, so that I can transmit to them the liberating energy that art has."
As an emerging contemporary painter in a town full of artists, Alison's confidence and work output is expanding. Now enjoying her time at home, sharing and creating art with her children, her elegant, highly-textural paintings elicit warm, lush feelings of comfort, wonder and awe. Her future series will continue to explore themes of textures as she delves into the world of abstraction, spirituality and artistic experimentation, further healing our soul and finding peace.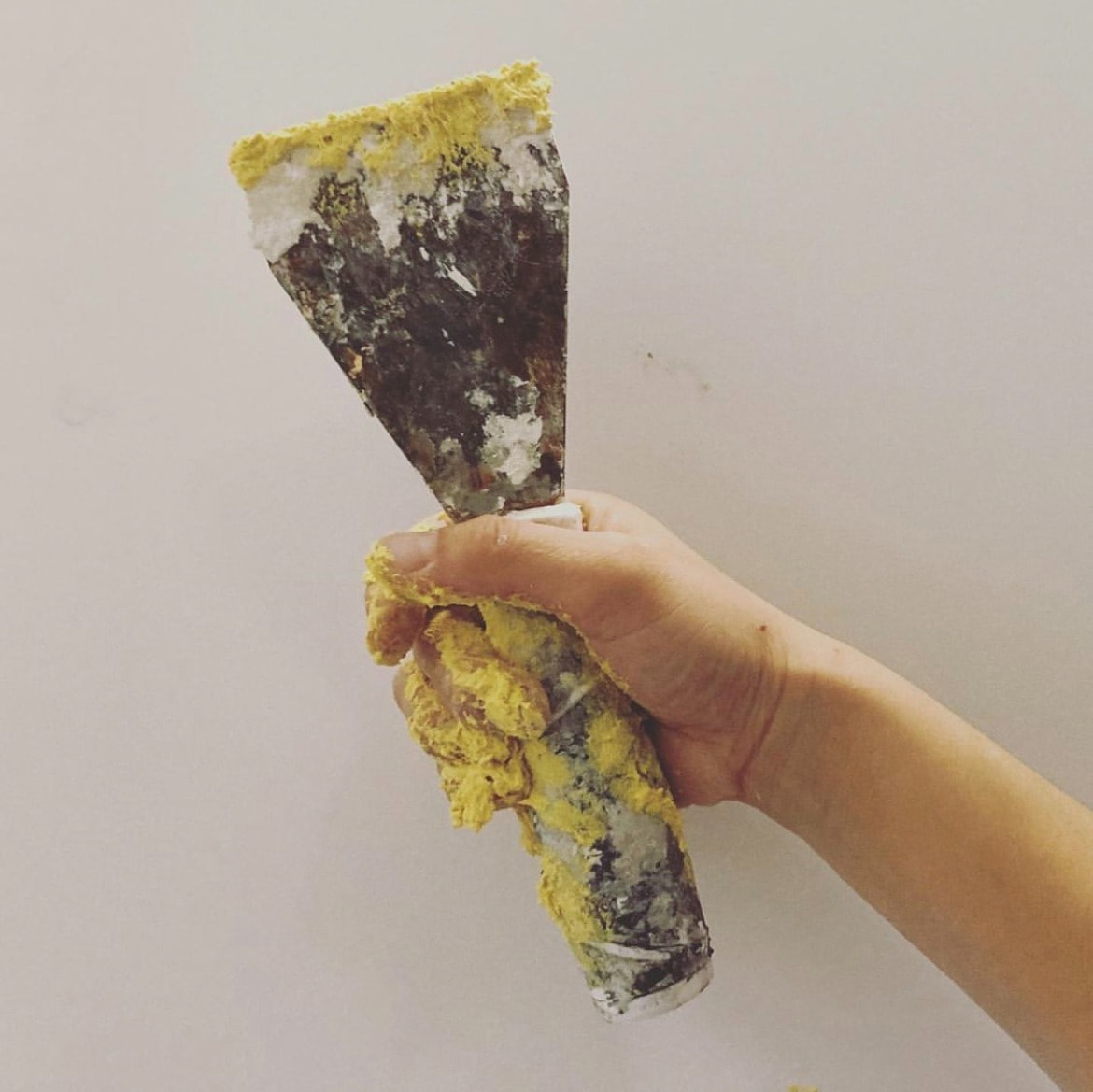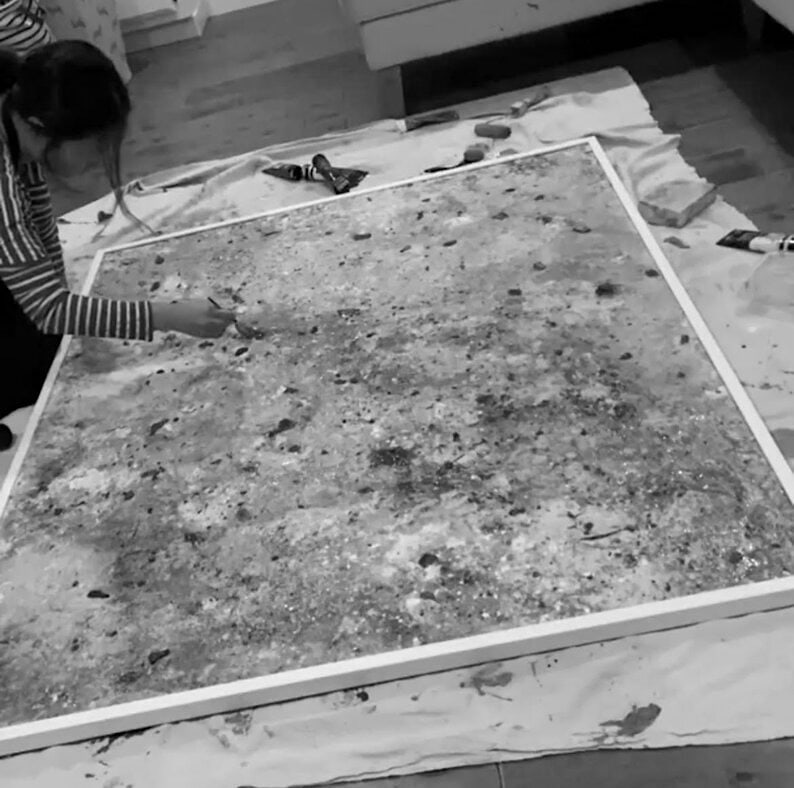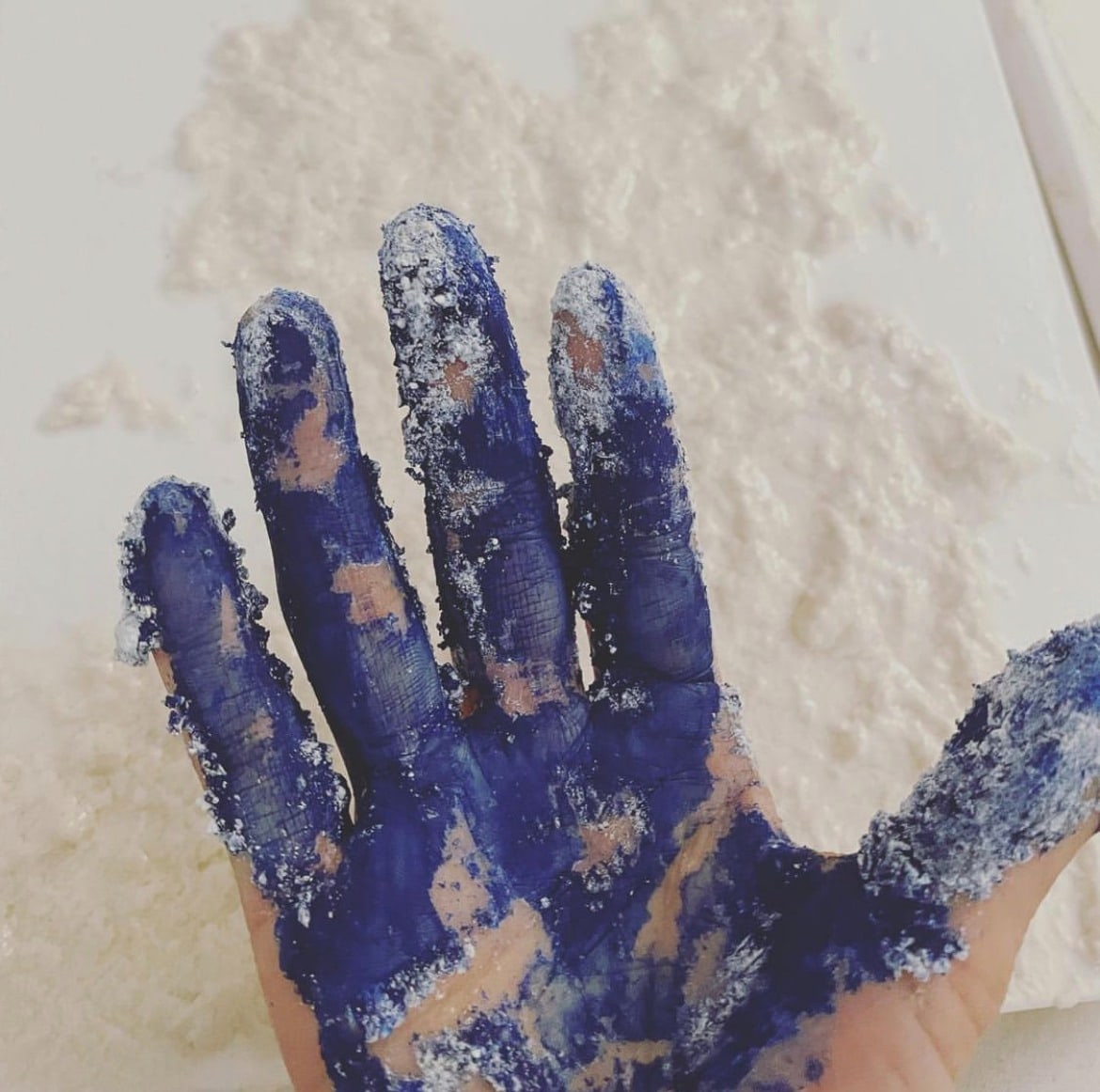 FOCUS ART FAIR- ARTBOOM
— Louvre Museum - Paris, France 2022
International Art Fair / Art Expertise
— Olympia World Innsbruck, Innsbruck, Austria 2022
International Contemporary Art Fair / VAN GOGH ART GALLERY / Bruxelles / Belgique
— Bruxelles, Belgium 2022
International Art Exhibition / VAN GOGH ART GALLERY
— Porte de Versailles Paris Expo - Pavillon 5 Paris, France 2021
International Art fair / MONAT GALLERY
— Porte de Versailles Paris Expo - Pavillon 5 - Paris, France 2021
Private View / Saatchi Art Gallery
— London, United Kingdom 2021
FOCUS ART FAIR - Focus on Colour of Life
— London / Fold Gallery - London, United Kingdom 2021
FOCUS ART FAIR - Focus on Identity / Atelier Richelieu
— Paris, France 2021
Essence / MONAT Gallery
— Madrid, Spain
INSIDE / FONDAZIONE MATALON
— Milan, Italy 2021
Traffic / Palazzo Saluzzo dei Rolli
— Genova, Italy 2021
Summer Art Festival / Virtual Artists Gallery
— London, United Kingdom 2020
Art for Art's Sake 5 / Virtual Artists Gallery
— London, United Kingdom 2020
MATER / Virtual Art Exhibition
— Milan, Italy 2020
Art for Art's Sake 3 / Virtual Art Exhibition
— London, United Kingdom 2020
Light for the Future / CORRIERE dell' Arte Contemporary Art Exhibition
— Piamonte, Italy 2020